TOTAL GUT RESET

"A 'bad stomach' isn't something to accept." —Frank Lipman, MD

Feeling listless, bloated, irritable and saddled with stubborn weight is not something you should learn to live with; THE WELL Cleanse may help alleviate distressing symptoms and restore your health.
DIY HERE OR get the extra support you need with this 4-week group coaching program!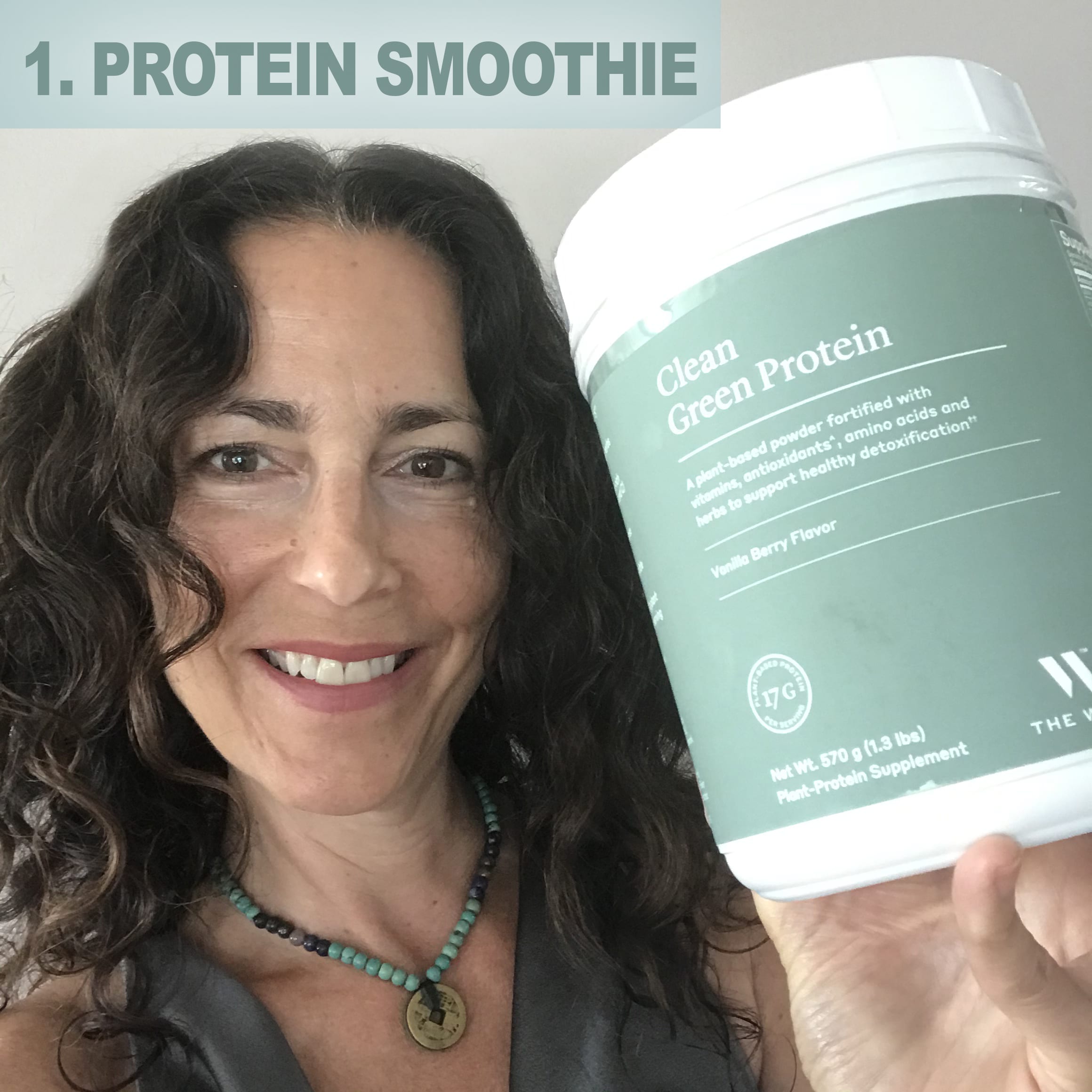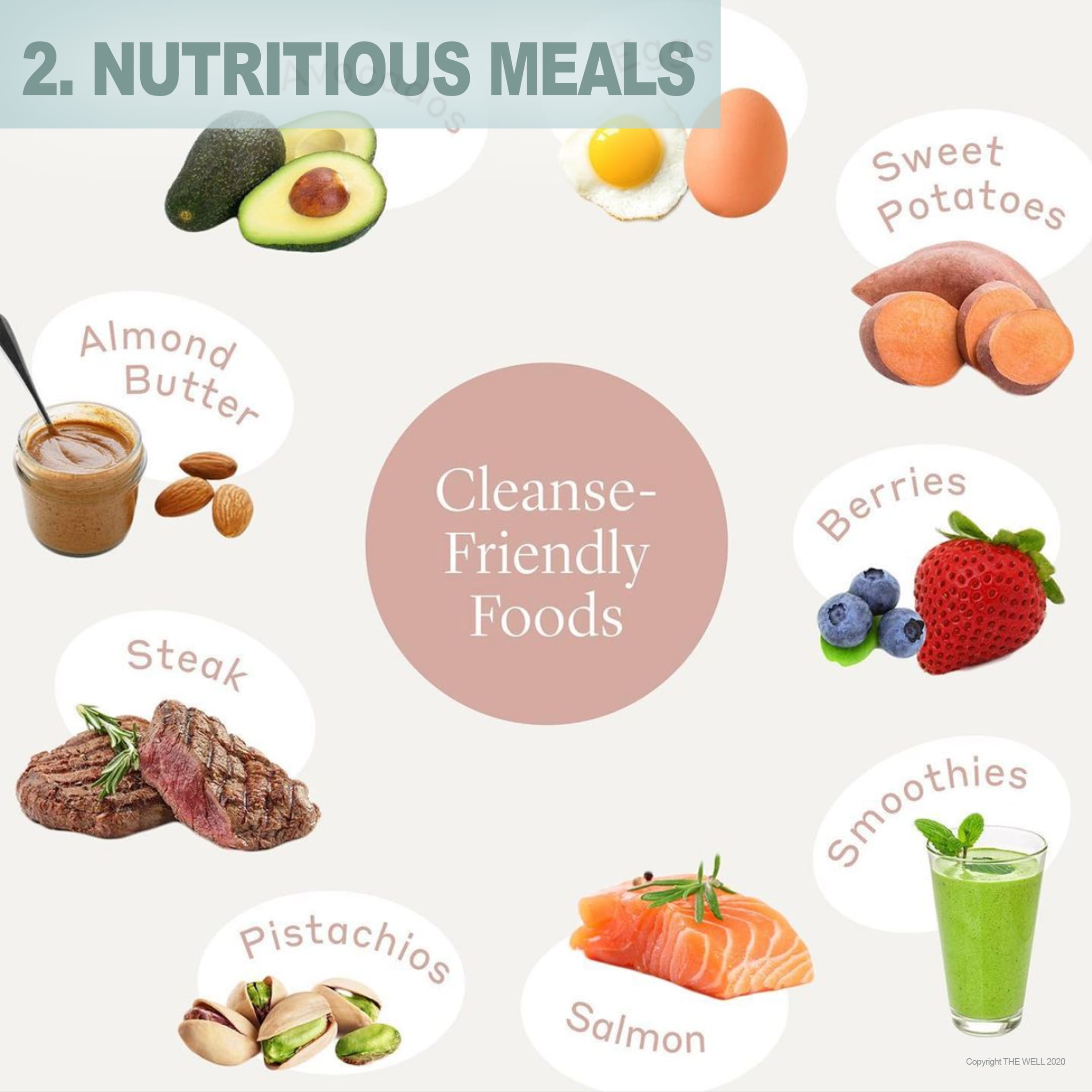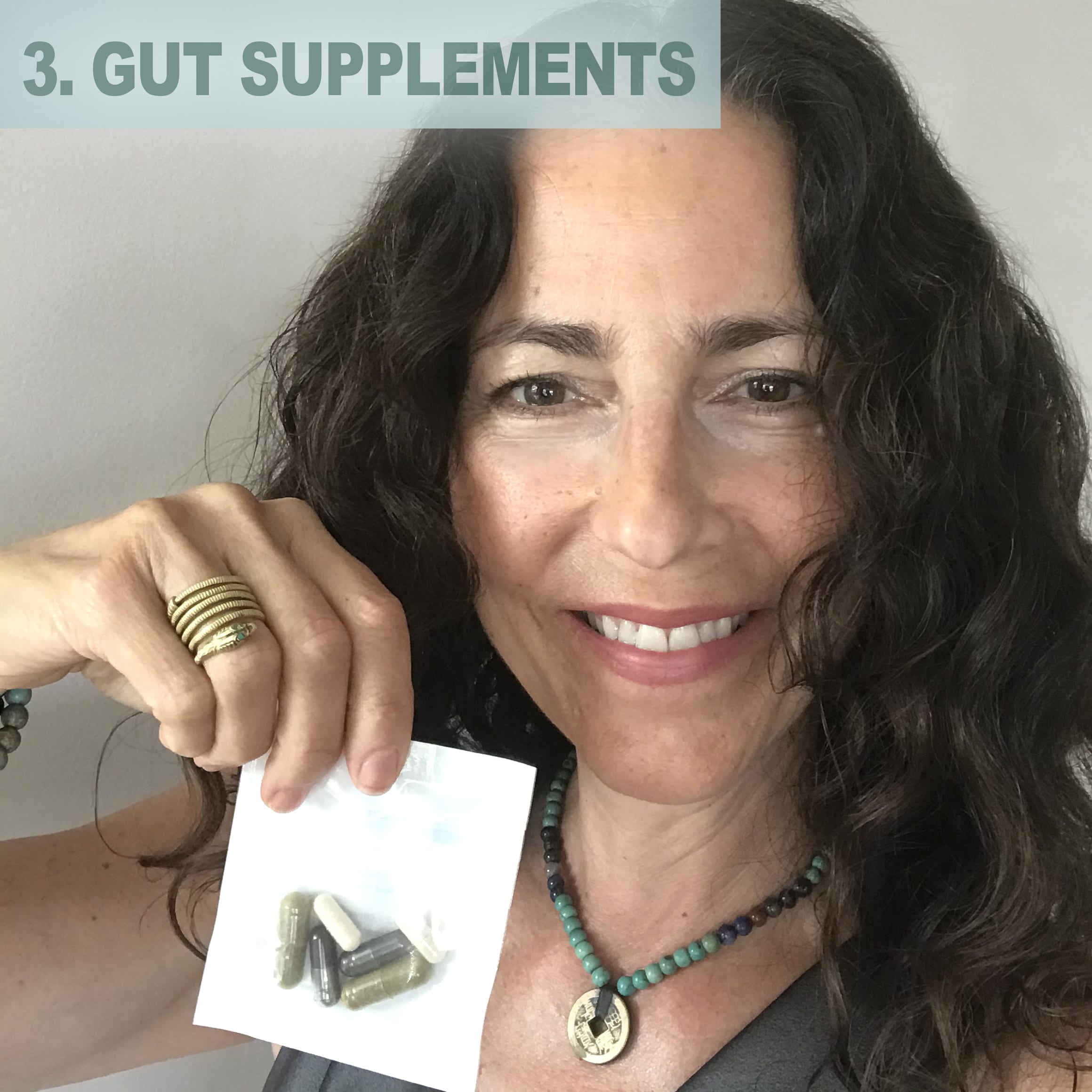 Reset Your Gut TOGETHER
TOTAL GUT RESET is a 4-week group coaching program designed to support your success using THE WELL Cleanse.
THE WELL Cleanse is a 15-day program, designed by Frank Lipman, MD, Chief Medical Officer of THE WELL and a renowned functional medicine doctor. It's a gentle, safe and effective way to support the health of your microbiome — a.k.a. your gut.*
The microbiome is home to trillions of microbes, both beneficial and potentially harmful. When there is a disturbance in its balance — brought on by illness, stress, unhealthful diets, the overuse of antibiotics and more — it impacts nearly every system of your body. By resetting your gut you can address the root cause of a multitude of ailments that impact digestive function, immune response, energy levels, skin health, brain health, emotional well-being, sleep cycles and hormonal imbalances, to name a few.
WHY I LOVE THE CLEANSE
+ Unlike many other cleanses, you'll never feel deprived because THE WELL Cleanse features satisfying and healthy whole foods, and does not restrict portions, calories or fat.
+ You'll acquire knowledge, tools and simple lifestyle habits  you can tap into to sustain your results for the long term.
+ The gut health supplements and detoxifying protein powder you'll receive are backed by science and vetted by a top functional medicine doctor — our Chief Medical Officer, Frank Lipman, MD.
+ THE WELL Cleanse does not restrict portion sizes, calories or fat. You do not have to feel hungry or deprived while cleansing.
+ THE WELL Cleanse is designed to support the body's natural detoxification processes.
+ THE WELL Cleanse supports a healthy microbiome which, when optimized, can lead to a decrease in bloating, digestive discomforts and inflammation
+ THE WELL Cleanse's focus is on gut health, and gut health affects all other systems of the body!  When in balance and functioning optimally, a healthy gut can lead to weight loss, improved skin appearance, stronger immune response, better mood, mental focus and clarity.
+ Backed by science, our Gut Complex and Clean Green Protein are third-party quality tested for purity and to ensure they are free-from heavy metals, pesticides and contaminants.
TOTAL GUT RESET
4-week Group Coaching Program
Prepare. Cleanse. Maintain.
"Amazing! This cleanse curbed my sugar craving within days. I feel completely satisfied, love the taste of food and feel much less bloated. The protein powder makes great shakes to start the day."
—STEPHANIE K.
"The cleanse greatly improved my overall digestive health. I suffer from both acid reflux and irritable bowel syndrome. After 15 days on the cleanse, I feel better and my skin has also improved. I have lost eight pounds and don't feel bloated."
—BRIAN S.

The changes in my digestion and wellness were substantial. I was feeling sharper, more focused and alert. For the first time in four years, I didn't need an afternoon coffee for an energy boost or suffer from bloating after lunch and dinner."
—WILLIAM M.

"I loved this program. It was easy and help bring structure to my daily routine. I noticed how clear my mind was after a few days, and I leaned out by cutting out all the junk from my diet. I plan on sticking with this routine moving forward. It feels good!"
—MESH L.

Daily Regimen, at a Glance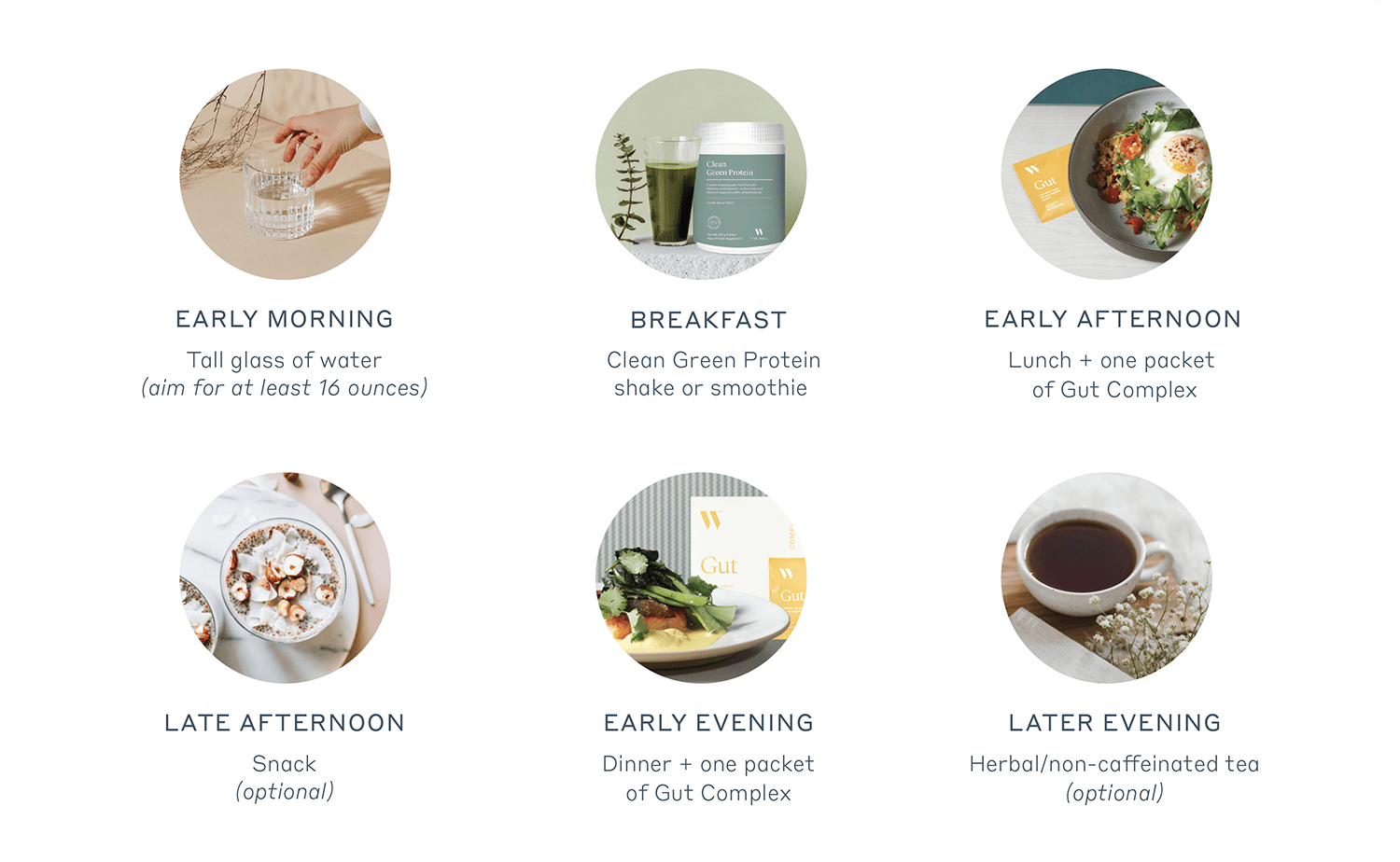 10% OFF THE CLEANSE> $225
OVER 25% SAVINGS FOR TOTAL GUT RESET> $247
TOTAL INVESTMENT IN YOUR HEALTH> $472
TOTAL GUT RESET groups are lead by Carla Alpert, a Functional Medicine and National Board Certified Health Coach. I believe THE WELL Cleanse will give you the jump start you need to take charge of your gut and your health. Having a coach and community to do it with will give you the support you need to succeed.

I focus on your needs and goals before anything else. I know that most of you know what you need to do to be healthy, but have trouble actually doing it. You're not alone! Many people struggle with making significant changes to their diet and lifestyle and that's why the cleanse is a great way to hit the reset button on your health.
As a coach, I have the tools and skills to help you make the lasting changes you want. This is what makes health coaches invaluable—we're not just a source of information, we help you create transformation. We recognize that making real, lasting lifestyle and behavior changes isn't easy. It takes ongoing effort and support, and we partner with you to help you achieve goals that last.
Coaches are trained to work with you to:
Offer tools and accountability when you implement new lifestyle changes

Motivate you, celebrate your successes and encourage your progress

Guide you through dietary changes, food plans, stress reduction, relaxation, and movement

Educate you and help you understand your doctor's plan of care

Help you manage chronic conditions and feel your best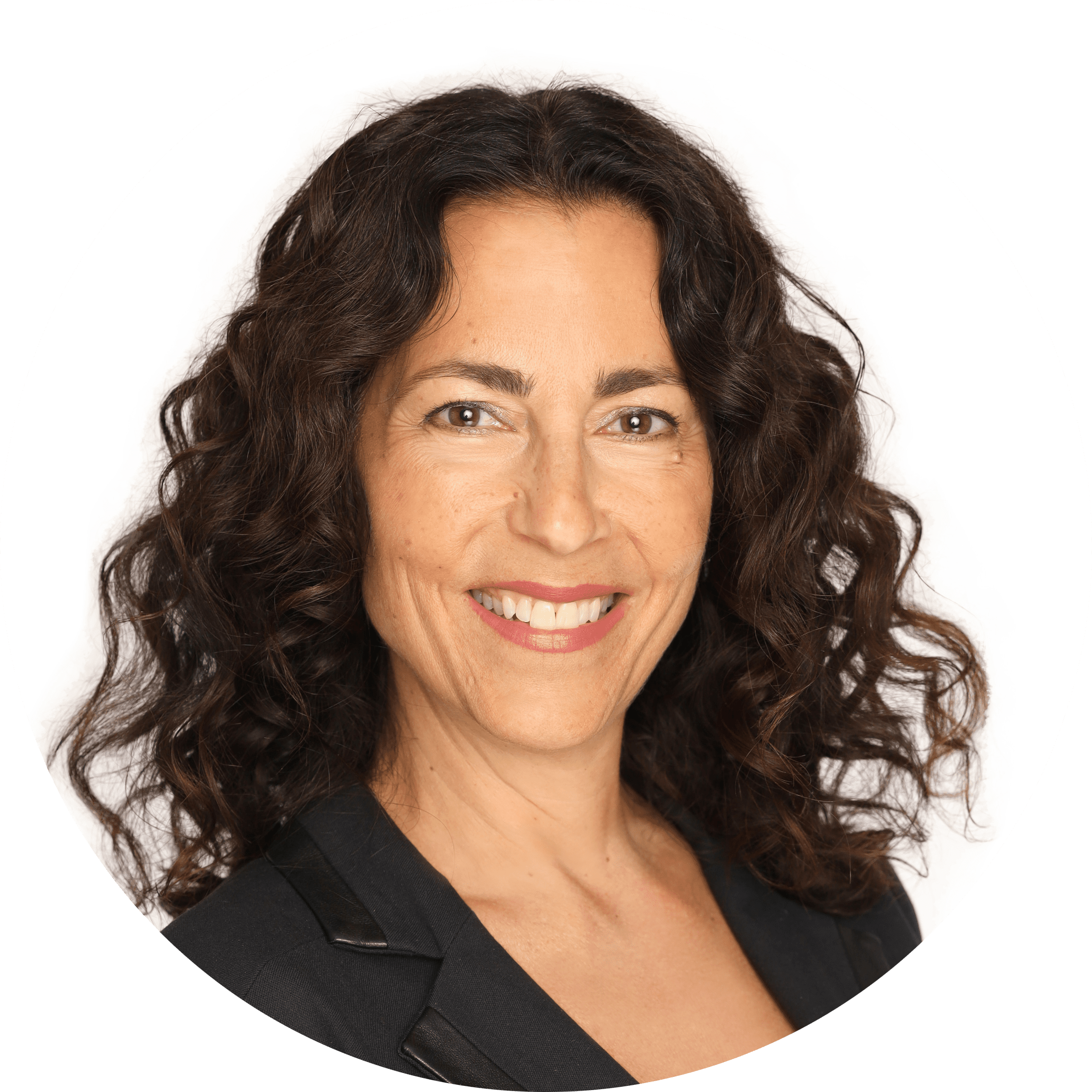 Carla has a deep passion to help support others reach their health goals. Her own health challenges many years ago lead her to become a Functional Medicine and National Board Certified Health Coach. Carla lives in New York with her husband. When she's not working with clients, you can find her on her yoga mat, outside in nature, painting or enjoying time with friends and family.